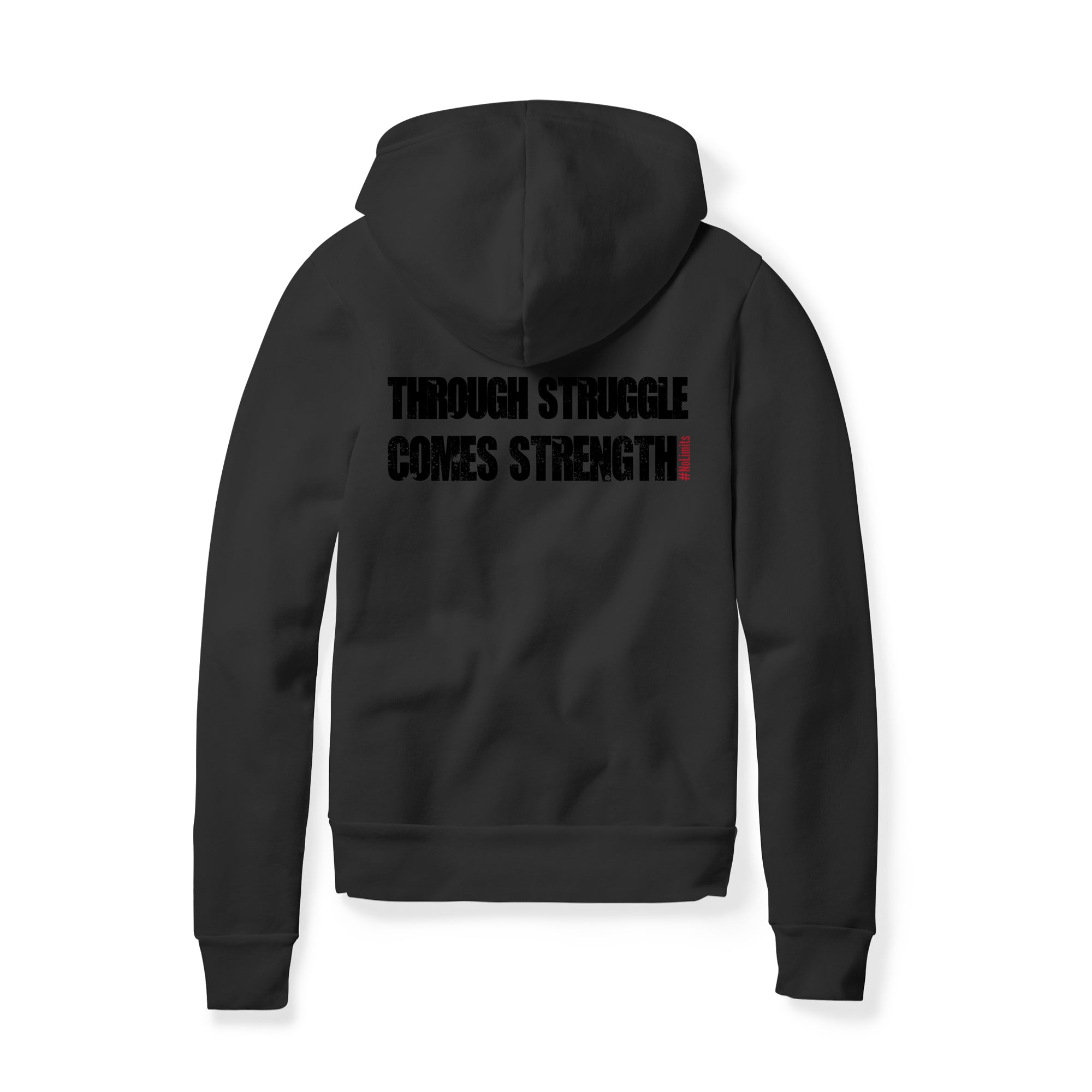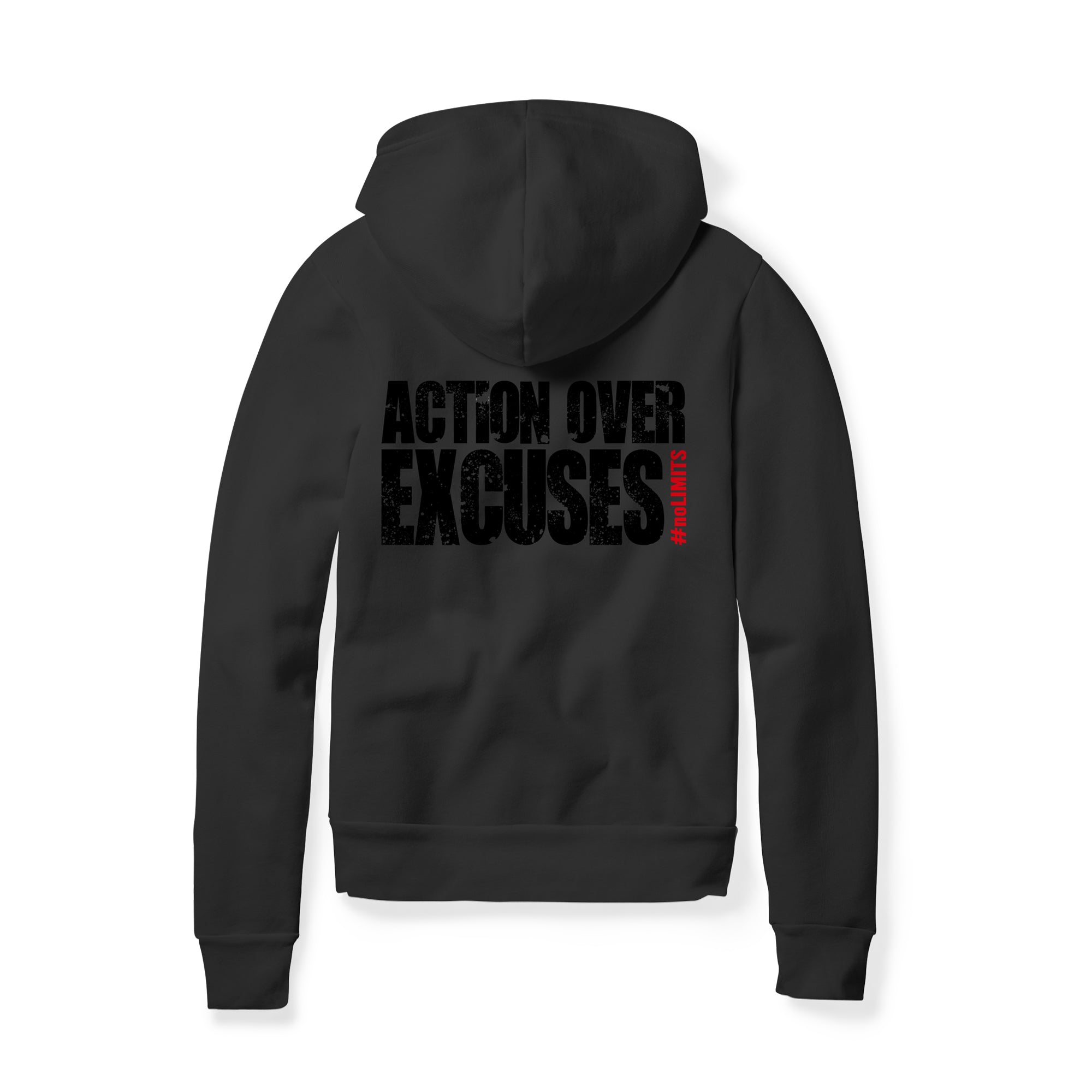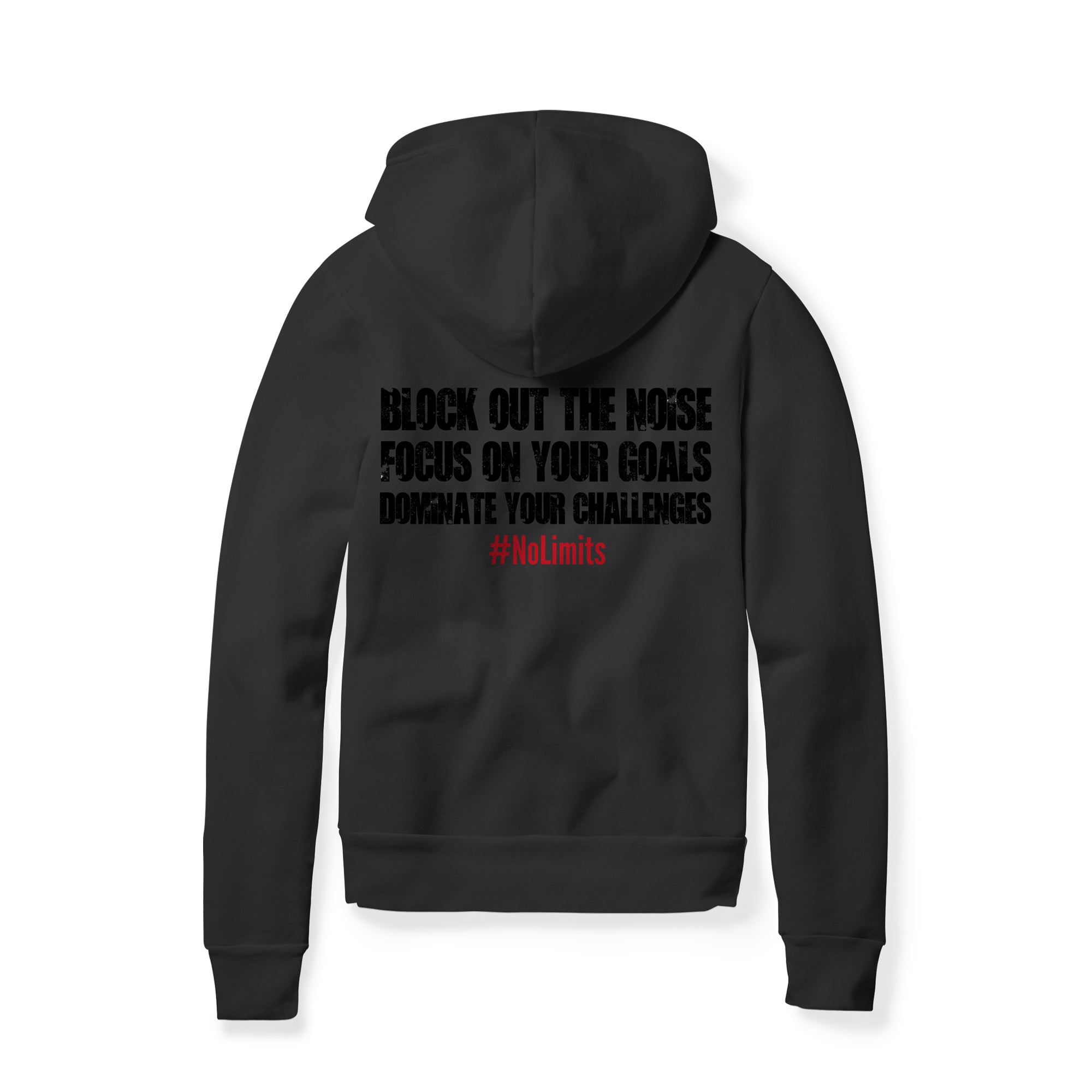 Unisex Logo Zip Hoodie- Black Tonal
New logo zip hoodie featuring the new Mark Ormrod #NoLimits logo. 
Become part of the #NoLimits family and wear the logo with pride, featuring a triangle for strength & cross hairs for focus. Let this logo guide and support you and bring no limits. 
Choose an optional quote from the list below:
Action Over Excuses 
Block out the noise, focus on your goals, dominate your challenges
Prove them wrong 
Through struggle comes strength 
Thank you for your support. 
Size
S 36" M 40" L 44" XL 48" 2XL 52" 3XL* 56" 4XL*60" 5XL* 62"
DELIVERY TIMES & CHARGES
UK (Ex Northern Ireland & ROI) 
Standard Delivery (Free on orders over £45.00)
Royal Mail (4-6 Working Days) £3.99
Northern Ireland
Standard Delivery (Free on orders over £45.00)
Royal Mail Tracked (3-5 Working Days) £6.99
Republic Of Ireland (Orders may incur Tax & Duty charges)
Standard Delivery (Free on orders over £45.00)
Royal Mail Tracked & Signed (7- 14 Days) £9.99
Europe (Orders may incur Tax & Duty charges)
Free On Orders Over £99.00
Royal Mailed International Tracked & Signed (10- 14 Working Days) £14.10
USA 
Free on orders over £100.00 ($133.00 US) 
Royal Mail International Tracked (7- 14 Working Days) £17.99 
Canada (Orders may incur Tax & Duty charges)
Free On Orders Over £100.00 ($170.00 CAD)
Royal Mail International Tracked (7- 14 Working Days) £19.99
Australia (Orders may incur Tax & Duty charges)
Free on orders over £55.00 ($100 AU)
Royal Mail International Tracked (7- 14 Working Days) £19.99

New Zealand (Orders may incur Tax & Duty charges)
Free On Orders Over £100.00
Royal Mail International Tracked (7- 14 Working Days) £19.99
ROW (Orders may incur Tax & Duty charges)
Standard Royal Mail International (20+ Working Days) £32.99
Unisex Logo Zip Hoodie- Black Tonal